Its been about a month since my sissy experience in Florida
Everything that happened is still fresh on my mind as I had such a good time I want to live there instead of where I live now.
The Mistresses were awesome, truly the best humanity has to offer. They listened, they commanded, they were fierce and confident, but vulnerable and compassionate. Like I said the best humanity has to offer.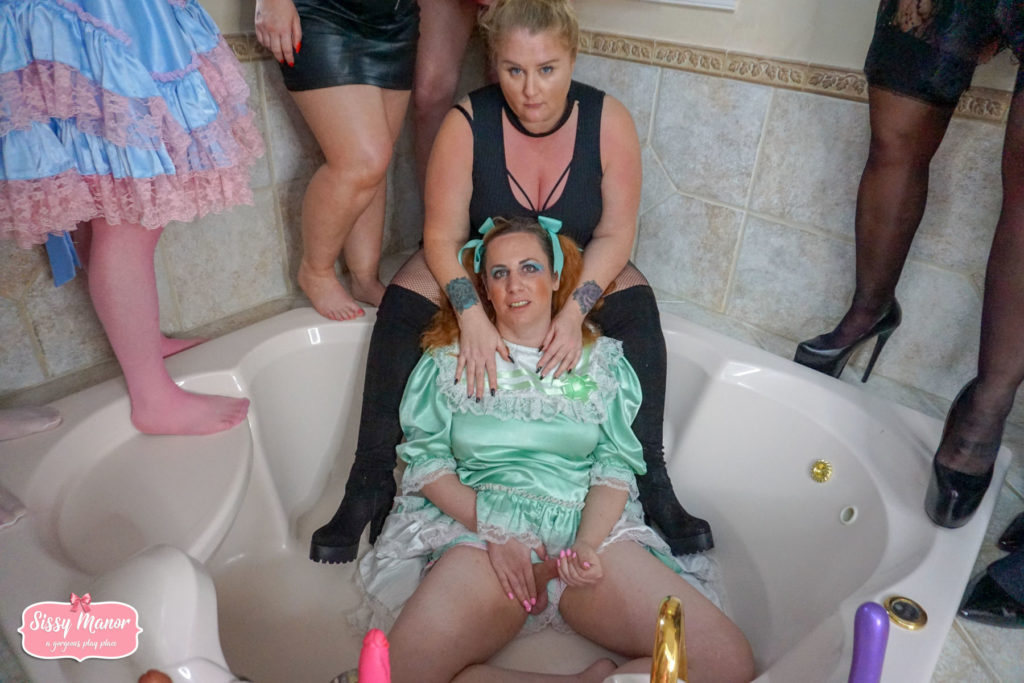 Everything was just so perfect and fun, even when it wasn't I still had the greatest of times. If you are thinking of going to a Sissy Manor event I say go and live the experience you won't be disappointed, and you will have the time of your life, I did!!
The play was great, the food was awesome, the house was nice, but what made the event were the Mistresses and other Sissies.
I wish the events weren't so far away in the UK, I was so lucky this one was in my backyard sort of speak, Please Sissy Manor do more USA events!!!
Be sure to watch the videos and look at all the fun pictures from Sissy Manor Florida!!!
Baby Monika (Hottie)