The Sissy manor is a wonderful event for everyone.
Whether your new to the frilly kinky world, or whether your experienced enough to taking a beating, and then some.
I went to the manor with very little experience as I had only had two pro domme sessions beforehand! But when you arrive and meet all the other little sissies, and mistress' you feel right at place.
I felt so comfortable and got to know the mistresses a little bit before the event started and it really put my mind at rest.
All such loving and caring domme's with plenty of training. They will ask you plenty of questions about what you are into and what makes you feel comfortable.
We started the day off with a delightful makeover from the mistresses. They really take care when applying or makeup and if you ask they can go through every step with you so you can learn how to apply it yourself in the future!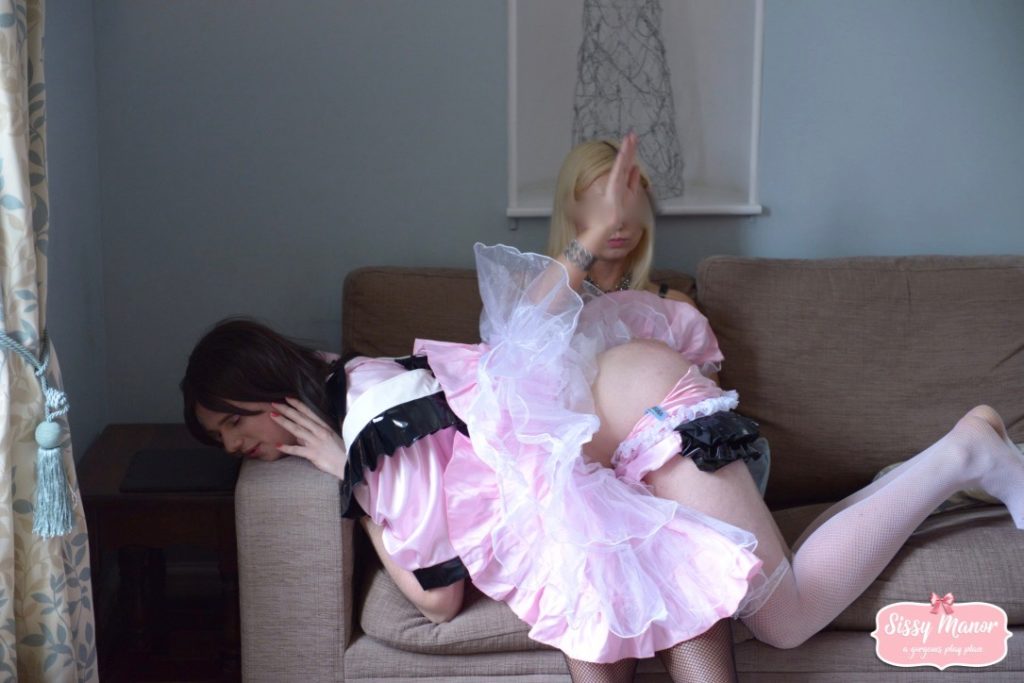 After the makeover we got to pick out which dresses we would like to wear. And there is plenty to choose from! Whether it's a frilly baby pink dress, or a sexy red satin maid uniform or you wish to be encased in a PVC playsuit. They have it all!
The next step after dressing is pictures. Which was an absolute delight for myself. I mean what girl wouldn't want have a little photo shoot! For me there is nothing better then frolicking around and striking a pose in front of the camera.
Once finished with your photo shoot, everybody is rushed inside to enjoy a light lunch. Sissies of course setting the table and serving the mistresses with sandwiches and cakes.
Shortly after lunch things moved on to a more kinky setting with fun games and creative punishments, but lets not forget, you still have a chance to change any punishment if you so wish. If you're not okay with forced bi or CBT you can simply find a new punishment to suit you!
Once everything comes to an end you have the decision to stay for dinner and relax. You can stay dressed or get changed. For me this was a really nice part of the day. I don't get the chance to dress often so after all the sissy games I changed into a lovely new dress and really chilled out with everyone. We enjoyed a lovely meal and flowing wine. It really was probably one of the best days I've ever had!
Overall the whole day was fabulous!
At the manor you can go at whatever pace suits you. Whether you'd like a light spanking or an 8-inch strapon fucking your brains out. With a chance to feel like the real you and really enjoy yourself. 10/10 already thinking about booking for the next one!
Sissy Lily x