***WE ARE NOW SOLD OUT, YOU MAY STILL APPLY FOR CANCELLATION'S, IF WE HAVE ANY!**
On Saturday 4th November, 5 very lucky Sissies / ABDL's will have the opportunity to experience the new "Sissy Manor Sleepover".
Starting at 1800 in the evening, you will be Sissified into our gorgeous dresses and have your make up all done by the Ladies of Sissy Manor. Then you will experience all the fun of a Sissy Manor Sleepover. There will be Pillow Fights, Spin the Bottle and many more kinky games with our unique Sissy Manor twist!
The setting for this Sleepover will be in Worcester, UK. Where there is a fully stocked Dungeon to keep you Naughty Girls disciplined and also a very cute ABDL nursery for any Sissy Babies who might need a Kinky Babysitter.
During the evening, there will be slumber party food provided (Takeaway Pizza, Nibbles, Popcorn) and some Drinky Poos! After all the evenings festivities, when you are finally ready to fall asleep after your very filthy evening. There will be comfortable mattresses with lots of Pink Cushions and Pink Sleeping bags for you to all snuggle together. How Cute!!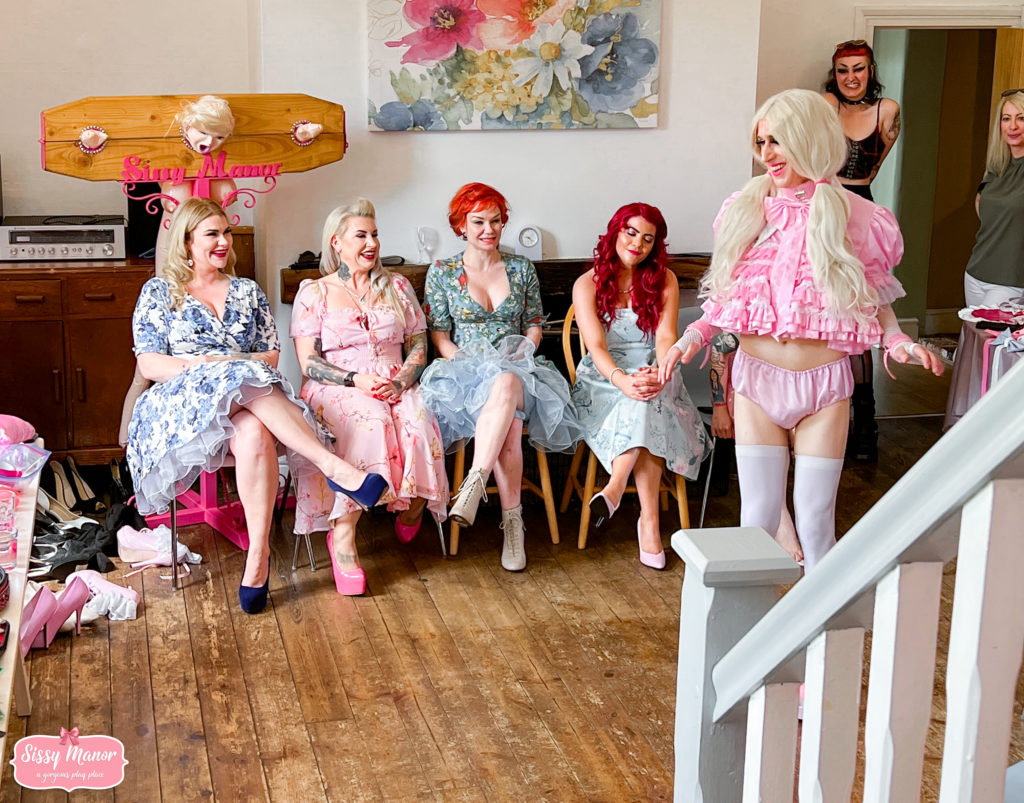 Like all our Sissy Manor Events, Fun and Laughter is Key! You will be able to experience many kinks and fun sexy activities should you wish. The Venue has many Toys and Lots of Kinky Furniture for the Ladies to Strap you into! Of Course, all personal Limits are Respected and Consensual Play between one another is always our No1 rule!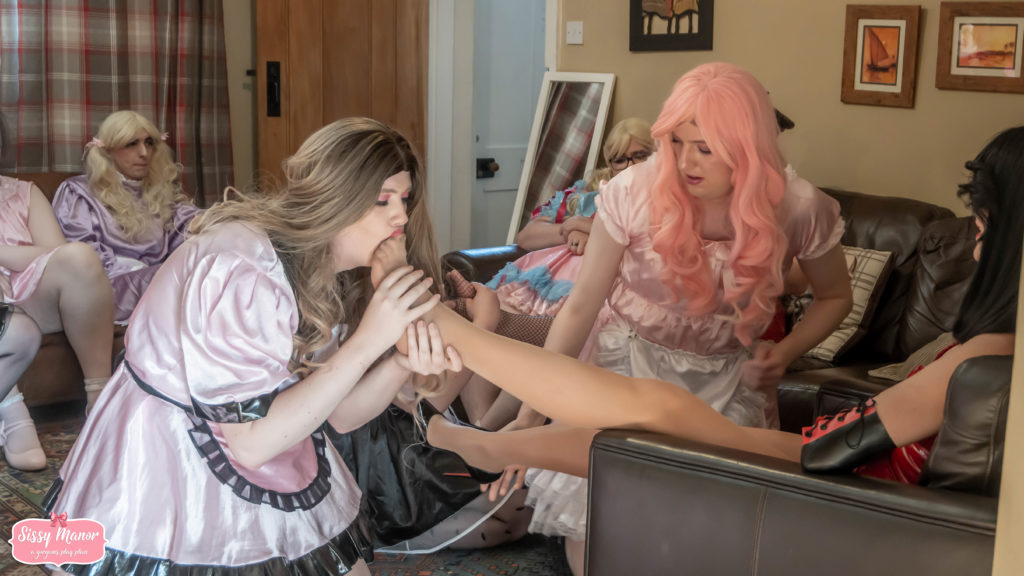 Sissy Manor prides itself on our Outfits, Make-up and Equipment. We literally have spent thousands, and every Sissy who has visited us, has been in awe of our incredible Wardrobe! With tonnes of outfits in all colours/sizes and materials. A huge selection of shoes in various sizes. Every colour & style of Wig imaginable & an arsenal of make up!
Our collection of toys and accessories is equally impressive. From Diapers to Dildos… Paddles to Plugs… We have it all!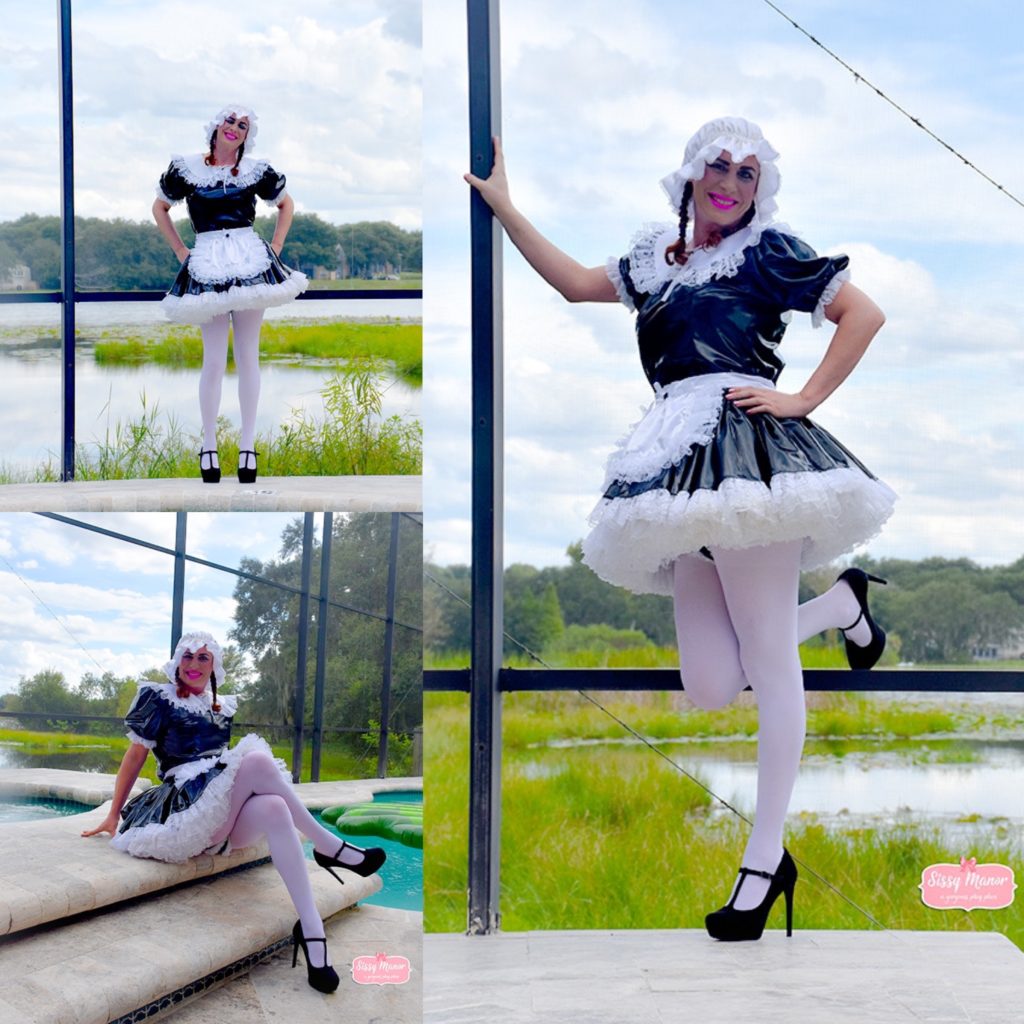 This is the Only Sissy Slumber Party around and we think Every Sissy / Sissy Baby deserves to experience this!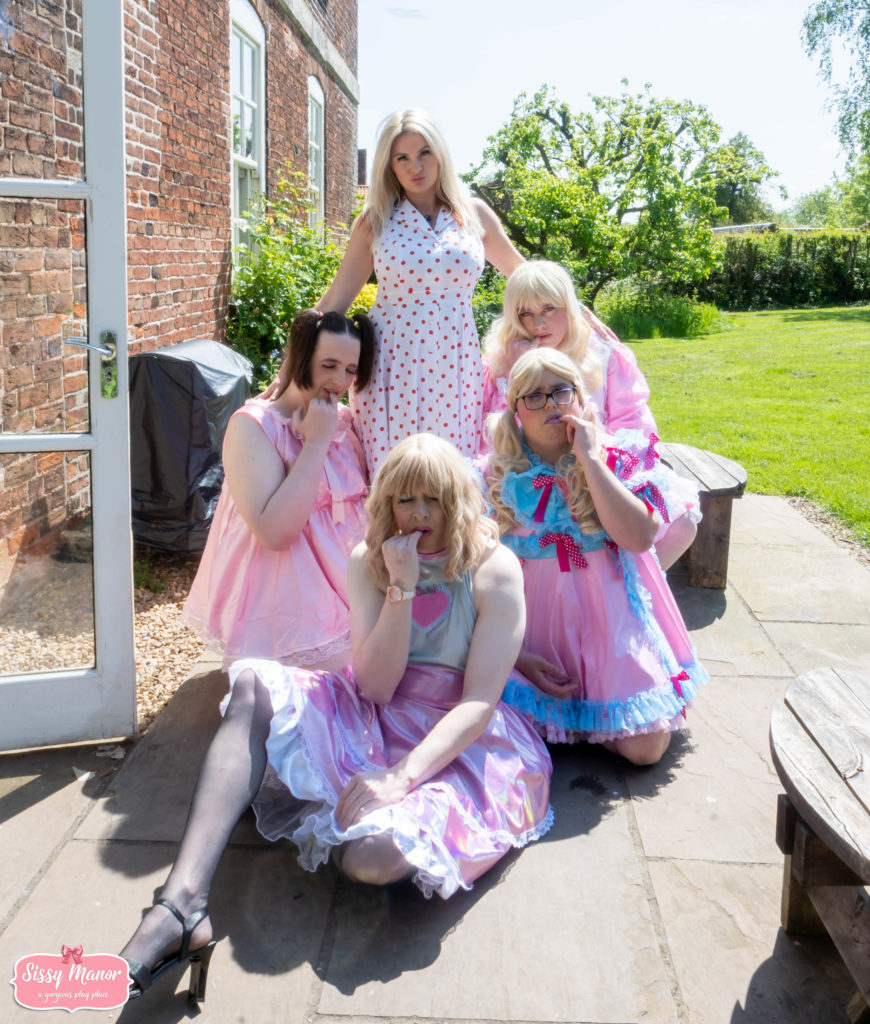 Whether your a Novice or Full time Sissy or ABDL, our Sissy Manor Sleepover will be your chance to experience the Fun and Excitement of the Manor!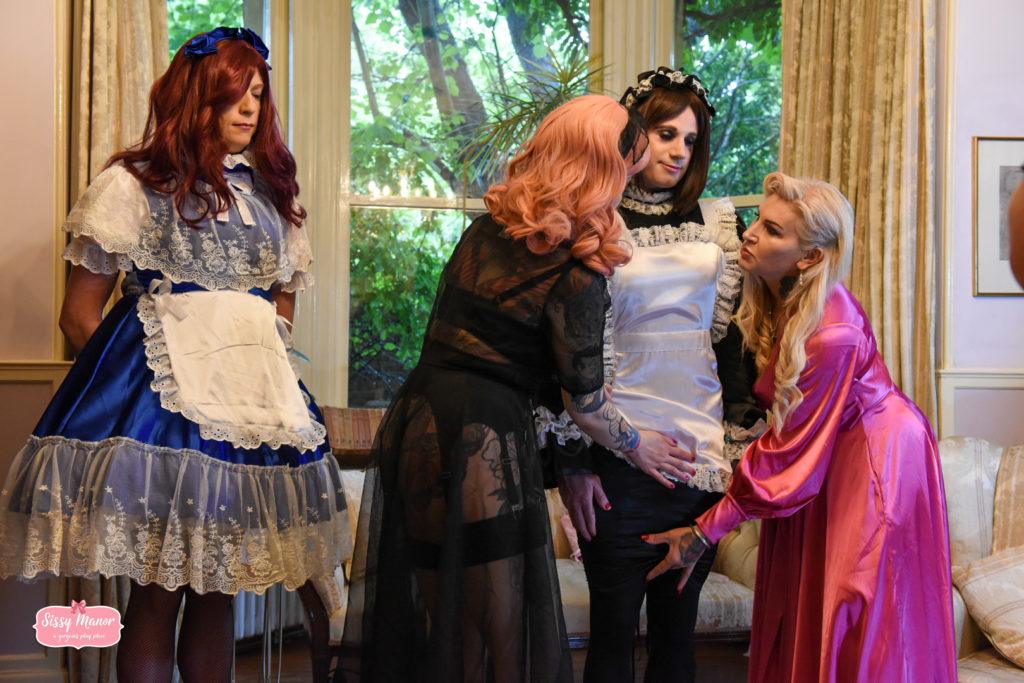 The Ladies of the House are all Professional Dominatrices and have many years of Experience within this field, so you better not be a naughty Sissy, or you might go home with a Sore Ass!
The Ladies of the Manor Appearing at this event are:
Lady Sara Borgia & Governess Leigh + Special Guest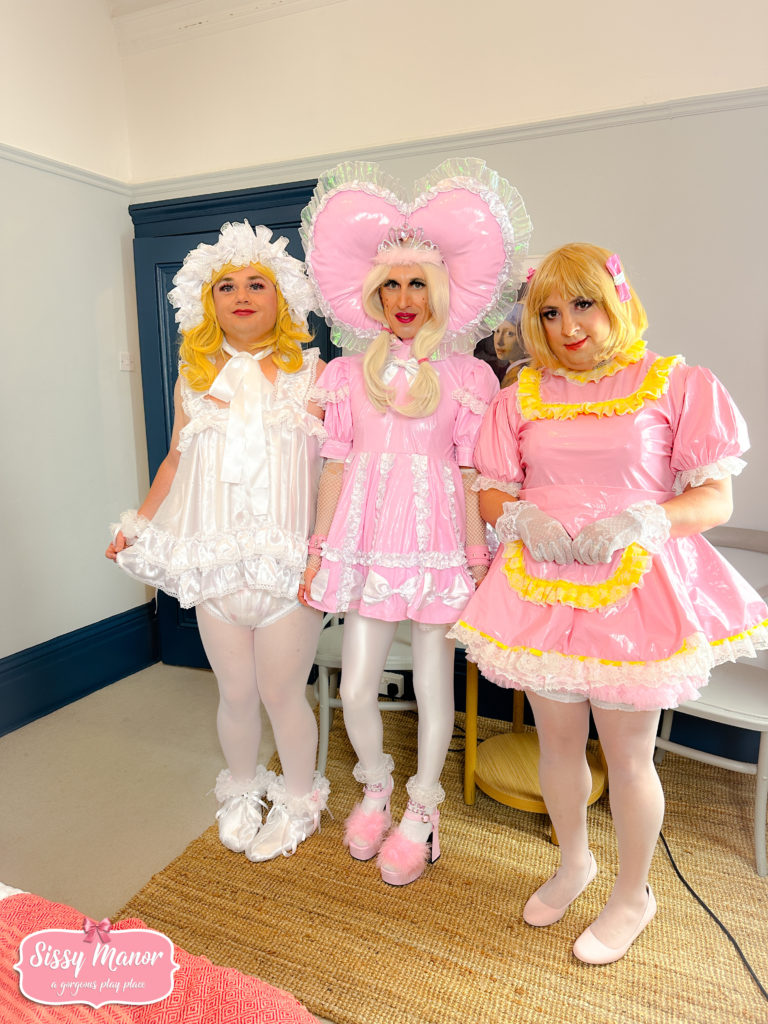 Types of Ticket & Costs
To attend our Amazing Sissy Manor Sleepover. We are charging £500 per Sissy / ABDL.
ALL DEPOSITS, BOOKINGS & INSTALMENTS ARE NON-REFUNDABLE AS PER OUR TERMS & CONDITIONS.
Pictures & Content
Some of our Sissies & ABDL's like having their Pictures taken and some DO NOT. We of course respect everyones right to privacy and before the event you will be given a choice wether you want your picture taken or not. There is absolutely no pressure, this is your weekend!
NOW RE-READ THE ABOVE INFORMATION & PRICE.
ALL COSTS, DATES & USEFUL INFORMATION CAN BE FOUND ABOVE.
DO NOT CLICK BOOK NOW AND FILL IN THE FORM UNLESS YOUR READY TO PROCEED WITH PAYMENT!!
ALL BOOKINGS/DEPOSITS/INSTALMENTS ARE NON REFUNDABLE.
Sound Like Paradise to You? Click Book Now Below!